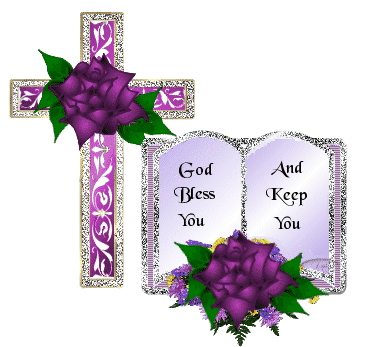 Que c'est-il vraiment passé dans le Pavillon de Chasse de Mayerling dans la nuit du 30 Janvier 1889 ? Peut-être ne le saurons-nous jamais !!! Mais vu les dernières  recherches et conclusions de ceux qui se sont penché sur la Quesion, il n'est, dorénavant, plus possible de ne croire qu'à la Thèse du suicide. Lors de mes propres recherches et lectures en tout genres ( Biographies, Romans et Presse), j'ai pu répertorier 26 versions de la Mort de l'Archiduc Rodolphe et de la Baronne Mary Vetsera…. En voici la Liste :
That's really happened in the Mayerling Hunting Lodge on the night of January 30, 1889? Perhaps will not know we ever! But given the latest research and findings of those who have studied the quesion, it is now, we can not only believe that the thesis of suicide. In my own research and reading in all genres (Biographies, Novels and Press), I could list 26 versions of Death of Archduke Rudolph and Baroness Mary Vetsera …. Here is the list :
Les Différentes Thèses sur la mort de Rodolphe et Mary
La Thèse officielle : Rodolphe à tué Mary Vetsera puis c'est suicidé en se tirant une balle dans la Tempe gauche (alors qu'il était droitier) dans un moment d'aliénation mentale. Il c'est passé 5 heures entre la mort de Mary et celle de Rodolphe (Pourquoi ?).
The official thesis : Rudolph killed Mary Vetsera is then committed suicide by shooting himself in Tempe left (when he was handed) in a moment of insanity. It is spending 5 hours between the death of Mary and that of Rudolph (Why?).
1/Le Suicide / Suicide  :
- Suicide parce que Rodolphe ne pouvait vivre son amour avecMary / Rudolph suicide because he could not live his love with Mary.
- Suicide parce que Rodolphe se savait très malade / Suicide because Rudolph knew that he was very sick.
- Suicide parce que Mary aurait été sa Demie Sœur / Suicide because Mary would have been his Half Sister.
- Suicide parce que Mary aurait été sa Fille / Suicide because Mary was His Daughter.
- Suicide parce que Mary est morte après avoir perdu leur bébé / Suicide because Mary died after losing a baby.
- Suicide de Rodolphe au Revolver et Suicide de Mary par Poison / Suicide of Rudolph with a Revolver and Mary Suicide by Poison.
- Suicide pour dettes de jeux /Suicide for gambling debts.
2/ L'Assassinat / Murder :
- Mary Empoisonne Rodolphe par jalousie puis se suicide au poison / Mary Poisoned  Rudolph by jealousy and then committed suicide with poison.
- Rodolphe ayant fait un enfant à Aglaë Auesperg, sa Famille aurai  tué Rodolphe pour venger l'Honneur de leur Fille / Rudolph had been a child with Aglaë Auesperg, his family have killed Rudolph to avenge their daughter Honor.
- Stéphanie a Empoisonné Rodolphe et Mary pour Adultère /  StephaniePoisoned Stephanie Rudolph and Mary for adultery.
- Philippe de Cobourg beau frère de Rodolphe ( ?) / Philip of Coburg alfbrother of Rudolph (?) .
- Miguel de Bragançe « soupirant » de Mary Vetsera, Mais aussi Beau frère en même temps de Sissi et Franz et ex Gendre d'Hélène de Thurn et Taxis Sœur de Sissi / Miguel of Braganza « sighing » of Mary Vetsera, But as Handsome brother at the same time and Sissi and Franz ex Gendre Helene of Thurn and Taxis Sister of Sissi.
- Le Comte Joseph Hoyos Amoureux de Mary Vetsera /Count Joseph Hoyos love with Mary Vetsera .
3/ L'Assassinat Politique / Political Murder :
- Assassinat par les Prussiens sur l'ordre de Bismarck / Murder by the Prussians on the order of Bismarck.
- Assassinat par les Français sur l'ordre de Clemenceau / Murder by the French on the order of Clemenceau.
- Assassinat par les Hongrois / Murder by the Hungarians.
- Assassinat par les Tchèques / Assassination by Czech.
- Assassinat par le Vatican /    Murder by the Vatican.
- Assassinat parce que Rodolphe était au courant d' un Complot Politique contre son père François Joseph / Murder because Rudolph was aware of a political conspiracy against his father Franz Joseph.
- Assassinat sur l'ordre François Joseph Lui- Même / Murder on the order Franz Joseph Himself. 
4/ Maladies / Diseases :
- Embollie / Embolism.
- Apoplexie / Apoplexy
- Broncho-Pneumonie / Broncho-pneumonia.
5/ L'Accident / Accident :
- Une chute de Cheval / A fall of horse.
- Un accident de Chasse / Hunting accident.
- Mort d'un coup de feu dans son lit / Death of a shot in his bed.
- Tué par accident avec une bouteille de Champagne par un Mari Jaloux / Killed by accident with a bottle of champagne by Jealous Husband.
- Tué par des Braconniers / Killed by Poachers.
- Tué au cours d'une Orgie Nocturne / Killed in an Orgy Night.
- Mary aurai castré Rodolphe par jalousie ce qui aurai entraîné sa Mort puis elle se serai suicidée par remords / Mary  have castrated Rudolph  by jealousy which have resulted in his death then she will commit suicide out of remorse.
6/ Autres / Others :
 - Un Duel / A Duel.
Et Enfin… Mary et Rodolphe ne sont pas mort à Mayerling mais vivent en exil à Corfou. Le Drame de Mayerling ne serai qu'une mascarade parce que Rodolphe n'a pas pu divorcé de Stéphanie.
And Finally … Mary and Rudolph are not dead at Mayerling but living in exile in Corfu. The drama of Mayerling will not be a sham because Rudolph could not divorced from Stephanie.
——————————————–
Le Drame / The Drama
        Les Protagonistes du Drame / The protagonists of the Drama
Archiduc Rodolphe (Au moment de sa Mort) :
Mary Vetsera :
Archiduchesse Stéphanie – Née Princesse de Belgique :
Le Couple Héritier (Avec ou sans leur petite fille Erzsi) :
Les Protagonistes (Mélés de près à l' Affaire) :
Dans l'ordre / in order : Joseph Bratfisch, La Comte Taaffe, le Comte Joseph Hoyos, l'Archiduc Johann-Salvator d'Autriche-Toscane, la Baronne Hélène Vetsera, Johann Loschek, le Prince philippe de Saxe-Cobourg, le Baron Krauss et la Comtesse Marie-Louise Larisch.
Les autres Personnages :
Dans l'Ordre / In Order :
Lazlo Szögyény-Marich, Les 3 Docteurs ayant pratiqués l'Autopsie Officielle de Rodolphe, Lord et Lady Paget, Moseigneur Luigi Galamberti, Cardinal Rampolla, Miguel de Bragançe, Mizzi Kaspar et Moritz Szeps.
Mais voici, la seule personne qui n'ai jamais était, de près ou de loin, mélée à cette Affaire, mais qui,selon moi (et c'est une opinion qui n'engage que moi), en a était la VRAIE VICTIME ( Toutes Versions confondues) : Elisabeth-Marie dite Erzsi, la Fille Unique de l'Archiduc Rodolphe. Elle avait seulement 6 ans lors de la Mort de son Père :
But here, the only person who have never had, from near or far, in this case melee, but that I believe (and this is only my opinion), was in to the REAL VICTIM (all versions): Elizabeth Marie said Erzsi, the only daughter of the Archduke Rudolph. She was only 6 years at the Death of his Father :
                              Les Lieux du Drame/ the Place of Drama
En 1889 :
Aujourd'hui :
Enterrements / Burials
Enterrement de Rodolphe :
Enterrement de Mary Vetsera :
Il n'existe pas de photos ou lithographies de l'enterrement de Mary Vetsera, mais j'ai trouvé une vidéo sur Youtube qui montre l'enterrement (Sordide jusqu'au bout) :
There are no photographs or lithographs of the funeral of Mary Vetsera, but I found a video on Youtube showing the funeral (Sordid to the end) :
http://www.youtube.com/watch?v=gf-2mrhRVAk
Les Tombes / Tombs
Tombe de Rodolphe dans la Crypte des Capucins à Vienne :
Tombe de Mary Vetsera dans le Cimetière d'Heiligenkreuz :
———————————————
Petite Anecdote : Dans sa Biographie sur Sophie d'Alençon, Dominique Paoli précise que Sophie était à Vienne , à la Hofburg, le jour ou Elisabeth apprit la mort de Rodolphe.
Little Trivia: In her biography of Sophie Alencon, Dominique Paoli said that Sophie was in Vienna at the Hofburg, the day that Elizabeth learned of the death of Rudolph.
——————————————–
Quelques Liens pour en Savoir plus / Some Links to know more :
https://www.facebook.com/#!/MayerlingArchivHattingen
http://www.juicypool.com/kronprinzrudolf/